MASSAGE ORANGE COUNTY - ORANGE COUNTY MASSAGE
Massage Orange County's Vision
Alexis Diaz, State Certified Orange County Massage Therapist, is currently providing affordable in-home massage and mobile chair massage to residents and businesses through most of North and Central Orange County. The vision of Massage Orange County is to change the way local OC residents view massage; To transform what has long been considered a "frill" into a both preventative and therapeutic fundamental! Please feel free to look around the site and discover all the wonderful ways massage can positively affect your life. For your convenience, I do offer instant online booking. Whether you enjoy massages once in a while, once a week, once a month, or you've never received a massage before, I would love to work on you!
Why Pay Orange County Spa Prices?
Don't overpay for the posh ambiance of some luxury dayspa. You can find affordable massage in Orange County! Everyday people just like you become overburdened and tense, in need of some therapeutic relief. These people continue to live with chronic pain and stiffness because they simply don't know how affordable therapeutic massage can be! Some high-end Orange County Massage Spas can charge as much as $300 for a 90 minute Deep Tissue massage. You end up paying extra just for the ambiance of a chic dayspa setting. But for those who simply need therapeutic treatment for their aching bodies, there is a better way. I offer a 90 minute Deep Tissue massage for only $85 dollars! Far below what you might pay at your local luxury spa. And with Sports Massages starting as low as $45 dollars, everyone can find something that fits their needs and their budget. View my menu of services for more details and pricing.
A More Personal Experience of Orange County Massage
I value the experience I give my clientele. Unlike so many Orange County massage establishments who rush a person in and out of the massage room and give them exactly the same routine massage they gave the person before, I give my clients my time. I take time to listen to what they are experiencing and what they need out of their session. I tailor the time we spend to meet my clients most pressing needs and provide them with a massage experience that leaves them feeling listened to and their problems addressed. And that has made a world of difference.
I often see a weight lift right of their shoulders before we even enter the massage room just by being able to talk to me about what discomfort they are experiencing and simply knowing that I have heard them. Many times after 1 massage with me, a client will take advantage of one of my package discounts and buy 5 more sessions on the spot. Knowing they appreciate my services enough to give me their return business is one of the most fulfilling compliments that I receive. Surrounded by so many Orange County massage franchises, I value skills over frills. Let me break up those tense knots and show you the healing power of a personalized massage today. I promise you, you'll be back again.
More Ways to Save on Orange County Massage
Are you an Orange County School Teacher? I offer employee discounts to many of the fine people who make the wheels in Orange County turn. This includes: Police, Fire Dept., EMT, US Military, and union member employees of the County of Orange.
I also have seasonal promotions going on all the time. Take a look at the Discount and Incentives section to view more ways that you can save on Orange County massage today!
LOS ALAMITOS MASSAGE THERAPY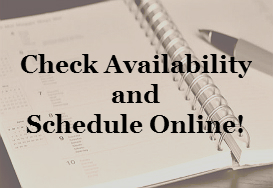 BUSINESS HOURS:
Monday: Noon - 10pm
Tuesday: 9am - Noon
Wednesday: Noon - 10pm
Thursday: 9am - Noon
Friday: Noon - 10pm
Saturday: 9am - 1pm
Sunday: CLOSED
Appointment Only
*CASH ONLY*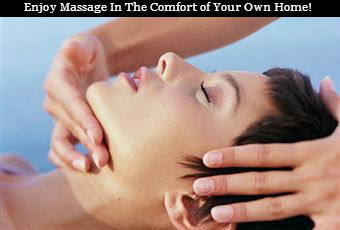 Massage Orange County Blog